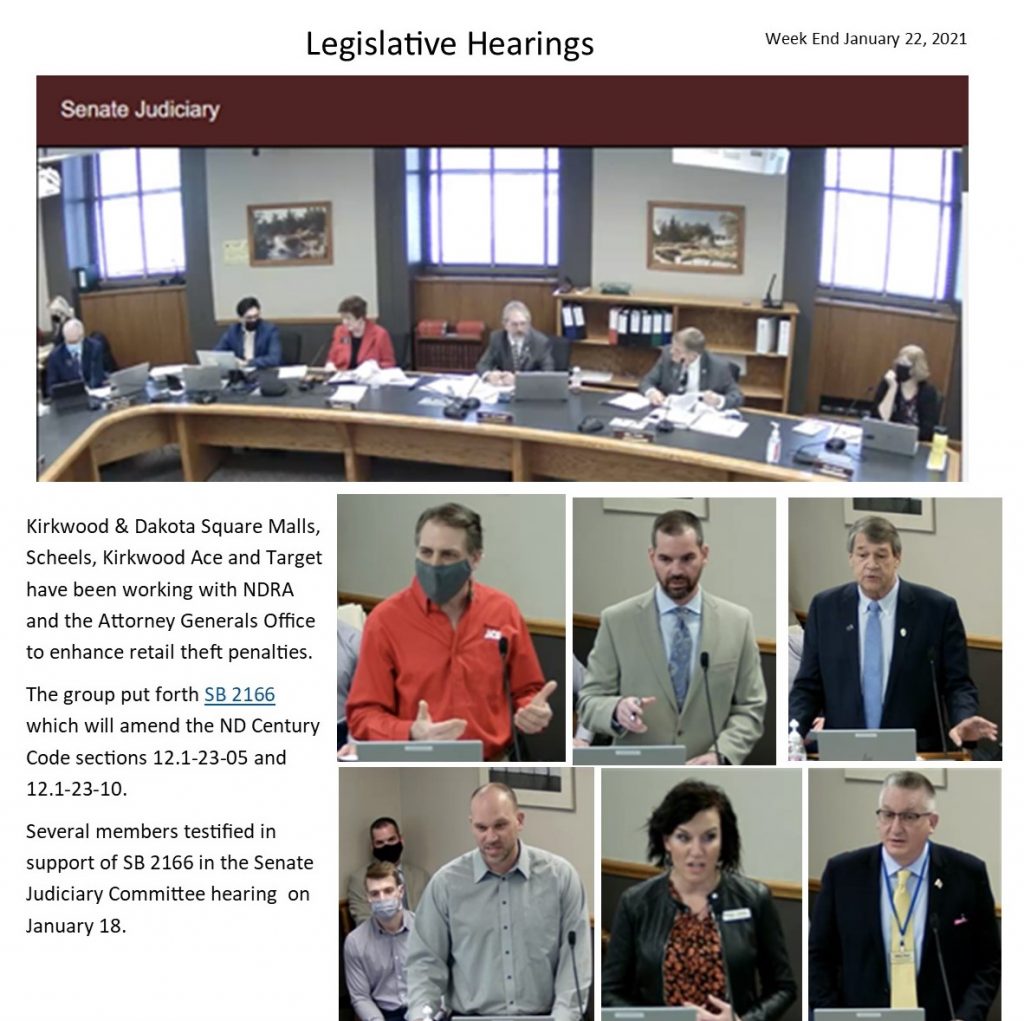 SB 2166: Enhancing retail theft penalties.
Due to the good work of the retailers who testified in January, 2021, amendments were drafted for SB 2166 that make the bill even stronger.  It takes the number of arrests from 4 to 3 for a repeat theft offender to be charged with a CLASS A Misdemeanor.  It also puts an emergency clause on the bill so when the bill passes in the House, the governor can sign it immediately into law. 
SB 2166 was passed out of the Senate yeas 44 nays 2, emergency clause carried.  Will now go to the House.